Your high-end hairstyle in Montcuq and Saint-Alban
A true reference in the art of high-end hairdressing, the L'INTEMPOREL TORRES COIFFURE institution reveals and sublimates the beauty of each woman and man through its know-how in Montcuq and Saint-Alban. With L'intemporel Torres coiffure, you can find the perfect hairstyle, maintain long or short hair, choose its coloring and find hairstyle ideas, trendy models and tips. Torres Joselyne is always on the lookout for the latest trends. This is why it offers you current styles adapted to your physiognomy!
Hairdressing in Montcuq and Saint-Alban for men, women and children

Hairdressing has always been an essential part of beauty and it is part of your personality. Do not neglect it! Your professional hairdresser in Montcuq welcomes you and advises you on different services of cut, coloring, highlights, hair care …
L'intemporel Torres Coiffure is an elegant place of refined beauty where nothing is left randomly. You will leave completely transformed!
Hairdressing for Men in Montcuq and Saint-Alban
L'intemporel Torres Coiffure hairdressing salon does all types of men's haircuts. Discover our know-how. With a reputation for many years, our hairdresser offers men unique haircuts in Montcuq and Saint-Alban.
Hairdressing for woman in Montcuq and Saint-Alban
L'intemporel Torres Coiffure does all types of haircuts:
Short hair
Long hair
Straight hair
Frizzy hair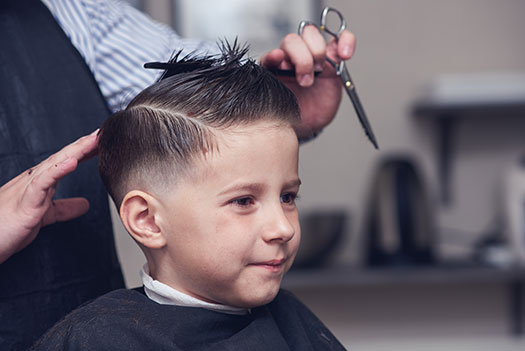 Hairdressing for children in Montcuq and Saint-Alban
L'intemporel Torres Coiffure also knows how to take responsibility and reassure your little one to make their hairdressing moment a pleasant one.
Our products
Regardless of your style, look, cut, hairstyle, straightened hair, curly, crimped hair… Jos'line will be able to assist you in the choice of your hair products. A wide range of products is available at L'intemporel Torres Coiffure. Discover also a unique concept of beauty thanks to our Biosthétique products and our natural products so that you feel that time stands still during that privileged moment.
Biosthetics products for men and women
Because luxury and refinement come together, it was natural for L'INTEMPOREL TORRES COIFFURE AND LA BIOSTHETIQUE to unite their know-how. L'intemporel Torres Coiffure offers its customers quality beauty products based on the most recent scientific innovations. The La Biosthétique product line, which L'intemporel Torres Coiffure offers extends mainly to hair care, but also to body and skincare as well as make-up. Mainly dedicated to women, for several years the Biosthétique brand has also developed cosmetic products for men who want to take care of their body. At L'intemporel Torres Coiffure, you can enjoy these branded products.
In addition, our partner, the high-end brand BIOSTHÉTIQUE, favours the purest natural ingredients and develops complementary products that harmonise perfectly with each other. These products are the answers well suited to your expectations and needs.
Natural products
L'intemporel Torres Coiffure offers you natural products in its hairdressing salon. It has years of hairdressing experience with 96% natural hair care. Other than ensuring that you have a relaxing moment, it is really concerned about the health of your hair. Based on the concept of complete beauty, L'intemporel Torres Coiffure offers natural products that keep your hair healthy and nourished. For Líntemporel Torres Coiffure, the use of natural raw materials is of utmost importance. You will love the quality and texture provided by this unique range made for you.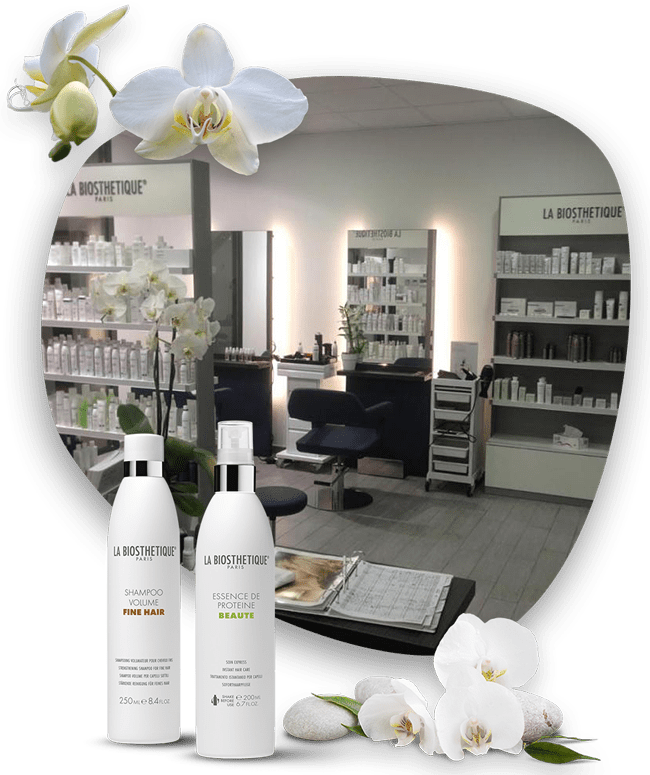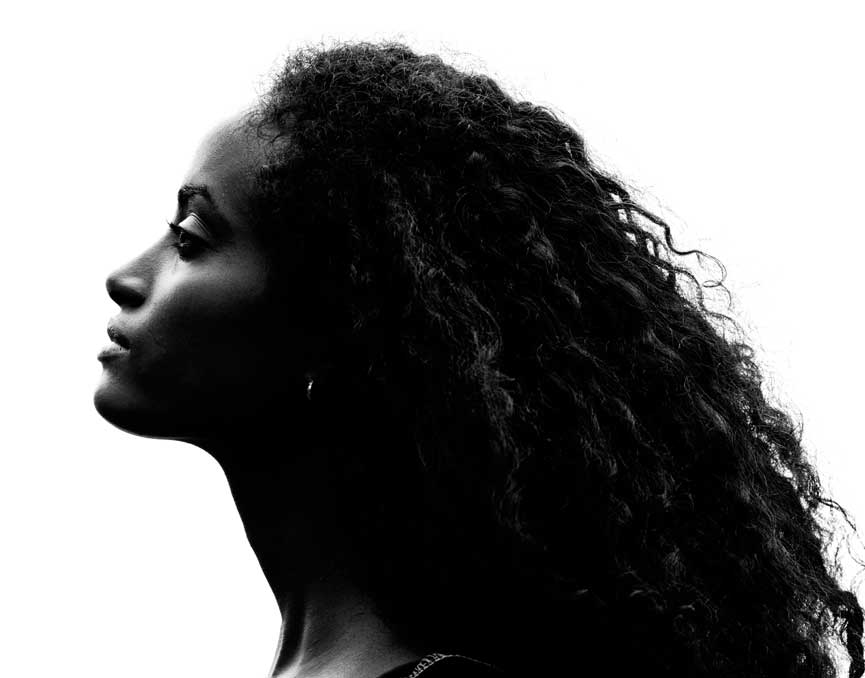 Your scalp
and hair expert
Take a good resolution for your hair and treat yourself to a hair diagnosis. In a few minutes, your expert Torres Joselyne analyses your scalp and determines the causes of your hair problem.
Hair Stylist
If you want a change, call upon L'intemporel Torres Coiffure, which is also a hair stylist for a result that is in harmony with your morphology and your personality. It will find the hairstyle that really suits you. It will take the time to enhance your beauty and reveal your personality with a tailor-made cut to give you a personalised and neat hairstyle. Jos'line Torres coiffure's mission is to provide exceptional service and a unique and personalised artistic experience that views hairdressing as a true work of art. Jos'line, a beauty professional, will quickly detect the hairstyle and color that will enhance your face the most.
Dyeing with natural products
More than a colour, a treatment is a protection for your well-being. In a unique space in a magical location, a moment of relaxation where the delicate scents of plants mix together, with original colours in a calm atmosphere, get back your hair colours thanks to our 96% natural products. L'intemporel Torres Coiffure is a professional at your service, a colour designer and specialist in personalised coloring, for shades unique to each client. In that respect, the structure of the hair is not modified: it is neither damaged nor stripped of its natural qualities. The hair is nourished, even revived.
Don't hesitate, contact L'intemporel Torres Coiffure.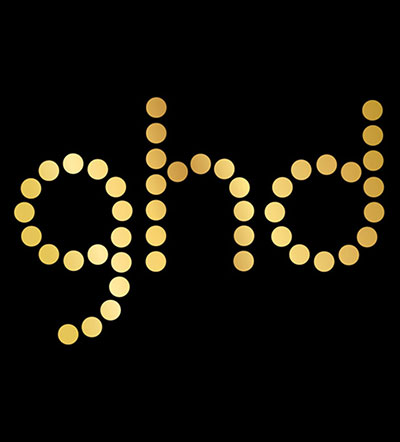 "Come and try our GHD equipment in our salon"
Jos'line Torres is also responsible for testing the products to her customers. She works with hairdressing equipment from the GHD brand. There is in particular the hair dryer GHD air and a wide choice of curlers.
The GHD range uses tri-zone technology to maintain an optimum temperature from the roots to the tips of the hair. Hair breakage is reduced and the shine of your hair is guaranteed!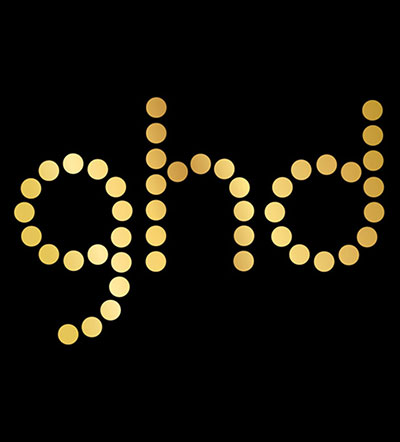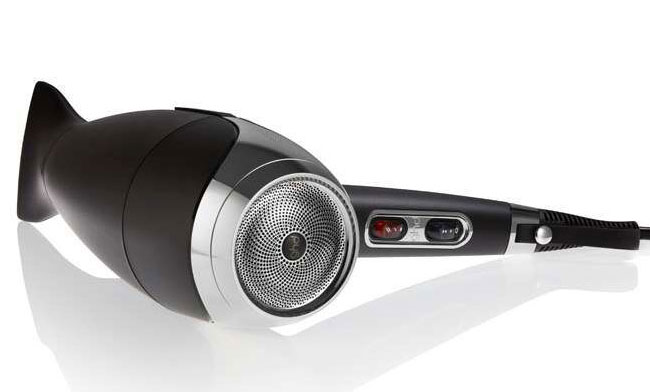 sèche cheveux professionnel ghd helios™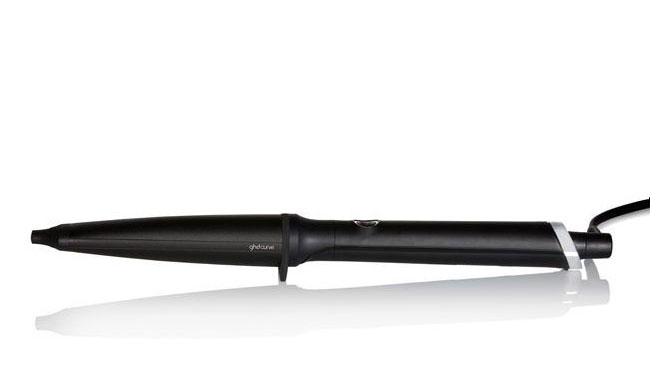 ghd-curve® creative curl wand
Shampoo
Conditioner
treatment
Scalp lotion
Vials for Scalp
Aromatherapy
Styling & Finish
Anti dandruff
Hair growth
Color protection
Tame unruly hair
Hair straightening
Soothing scalp
Curl maintenance
Repair / regenerate
Sun protection
Volume
Protection against splitting
Scalp / sensitive hair
Scalp / oily hair
scalp / dry hair
Damp scalp
Itchy scalp
Normal scalp
Dandruff
Thin hair
Cream
Gel
Fluid
Mousse
Spray
Wax
Styling lotion
Wax-gel
Shine spray
Structuring paste
Hair fixation
Hair shaping
Hair straightening
Hair care
Texture hair
Hair shine
Thermal protection
Design and vitality of curls
Volume / density
Sun protection
Thin hair
Smooth hair
Short hair
Curly hair
Long hair
Brittle hair
Dry hair
Unruly hair
Dull hair