A whole range of 100% natural products, for men and women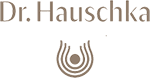 L'intemporel Torres Coiffure campaigns for awareness and appreciation of the environmeent. This is why it offers you 100% natural beauty products, creams and makeup with the Nature label for both men and women.
Label Natrue : https://www.natrue.org/fr/
The hair salon located in Montcuq and Saint-Alban mission is to promote and protect natural and organic cosmetics for the benefit of consumers around the world.
"Come and enjoy our discovered treatments"
Jos'line Torres invites you to discover her wide choice of cosmetic products. You can even try the products while getting explanations and usage tips from the expert, Jos'line Torres.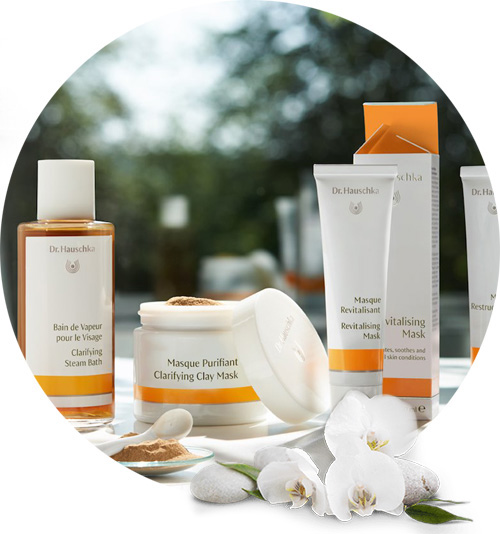 Discover the products on sale in the hairdressing salon in Montcuq and Saint-Alban
OUR COSMETIC PRODUCTS, DR. HAUSCHKA
Dr. Hauschka offers you a range of wellness treatments. Cosmetics are subjected to fashions and for every collection, Dr. Hauschka ensures the quality of its products to offer you your skin care and a resplendent beauty.
Lip care / eye
Facial treatments
Make-up removal / face lotion
Body care / hand
Masks / scrub
Shaving
Serum / aromatherapy
Sun care
Perfume
Lip care / eye
Facial treatments
Make-up removal / face lotion
Body care / hand
Masks / scrub
Shaving
Serum / aromatherapy
Sun care
perfume
Anti-aging
Skin regeneration
Eliminate impurities
Lifting / firmness
More hydration / protection
Pigment spots and redness
Stimulate tanning
Demanding skin
Sensitive skin
Oily skin
Dehydrated skin
Mixed skin
Normal skin
Dry skin
Impure skin
Category
Complexion
Eyes
Lips
Hands / nails
Others
Face powder
Powder
Blush
Eyebrows
Eye pencils
Eyeliner
Eye shadow
Mascara
Lip contour
Gloss
Lipstick
Lip care
Nail polish
Nail care
Eye makeup remover
Makeup remover
Remover
Apricot / coral
Beige / nude
White / ivory / champagne
Blue
Rosewood
Brown / bronze
Gray / silver
Noir
Orange / copper
Pink
Rosé
Red
Taupe
Transparent
turquoise
Green
Violet
Golden violet