Hair technician in Montcuq and Saint-Alban

A vocation and know-how useful to others
After 22 years of experience as an employed hairdresser, Joselyne TORRES is concerned by the lack of hair technicians in the northern Toulouse region. She chose to settle in Montcuq and Saint-Alban and became the owner of her hairdressing salon.
After training in Paris at Elite Hair International, she became a hair technician and now offers wigs, turbans, hats and scarves to people with diseases causing hair loss. She thus fulfills her vocation of being more useful and of devoting herself to others.
Regain your original haircut after hair loss or chemotherapy

L'intemporel Torres Coiffure is a professional salon in Montcuq and Saint-Alban that assists you in choosing your hair prosthesis. From the very first meeting, Jos'line, our hair expert, creates an atmosphere of trust, puts the person at ease and takes the time to share this special moment. In addition to helping you choose the right wig and explaining how to apply and adjust it, she provides technical and practical advice. This support, which lasts 1 hour 30 minutes, extends to advice on hair care adapted for the scalp. Every day, L'intemporel Torres Coiffure is there to help you regain your beauty! If you suffer from a hair condition, for example hair loss, know that Jos'line specialises in this care. She has the required experience and the equipment to help you regain healthy hair.
Prosthesis, hair replacements, accessories and
hair care
L'intemporel Torres Coiffure wishes to lessen the routine of women and men who go through difficult times during their treatments. The careful selection carried out with the help of oncologists and nurses allows her to offer you a wide choice of wigs for all ages, hair replacements, accessories such as nightcaps, hats and turbans and finally treatments specific for eyelash and eyebrow regrowth.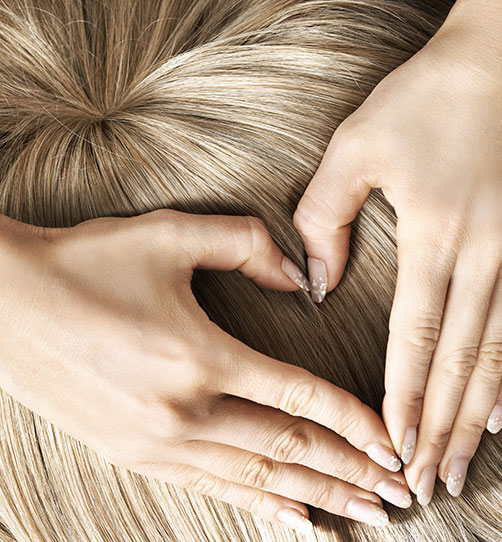 Hair prosthesis for all ages
L'intemporel Torres Coiffure sells hair prosthesis and advises you on your choice of colour and cut. Whether it is hair prosthesis or volumizer, it is important to find the hairstyle that suits you. The hair prosthesis helps during chemotherapy treatment and permanent baldness.
In order to cope with this change, the L'intemporel Torres Coiffure offers you a set of very good quality natural wigs that will hide your alopecia perfectly. Whether you are looking for a long or short, blonde, brunette, or redhead wig, the choice is immense. Its selection of wig accessories will also help you take care of your hair prosthesis for maximum life: wig shampoo, wig holder, bamboo cap.
Hair, eyelashes and eyebrow regrowth
Your hair, eyelashes and eyebrows can fall out with certain chemotherapy treatments. You may not lose them, but they get brittle, thin, and weaken. To help you, Torres Jos'line has selected a range of products to massage on your scalp in order to boost the regrowth of your hair, eyelashes and eyebrows, as well as shampoos and hair masks to eliminate toxins and detoxify your scalp in the months following your treatments.

Our accessories
The woman's turban, the chemo hat or the scarf are more than essential accessories during your chemo. Losing your hair doesn't have to ruin your life, so L'intemporel Torres Coiffure offers you a whole selection of chemo turbans, chemo beanies, nightcaps and chemo hats. In cotton or bamboo, surround yourself with softness. Turbans offer a real alternative to the wig. Discover our selection of chemo nightcaps in very soft fabrics, such as cotton or bamboo.
Fitting hair replacement
Hair replacements are the solutions to deal with baldness or alopecia, either diffused or total, which is hair loss. Thanks to the hair replacements that L'intemporel Torres Coiffure offers, you can regain your hair without surgery. The fitting of hair replacements can be done for both men and women. This solution represents many advantages such as tailor-made hair replacement and choosing the desired density.
"More than 1000 people left the salon with a smile"

We have surrounded ourselves with the best brands such as: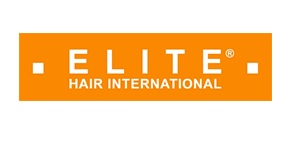 L'intemporel Torres Coiffure continues to develop by being in contact with healthcare professionals. Thanks to its experience, it is now possible for its partner institutes to offer unique know-how and expertise, be it in the field of scalp treatments or hair care. Don't wait any longer and book an appointment. Joselyne will be happy to solve your hair problem.
This professional is a member of the wigmakers charter of the National Cancer Institute and is connected with the Cancéropôle Grand Sud-Ouest in Toulouse, one of the seven Cancéropôles approved by the National Cancer Institute (INCa) as part of the Cancer Plans. She also works with the Cèdres clinic in Cornebarrieu, the Pasteur clinic and the Union clinic. By being in direct contact with the healthcare teams, Joselyne Torres can really understand the requests.